The Wren
| | |
| --- | --- |
| The small size and cost of the basic Wren model make it an ideal first hurdy-gurdy. The basic model has 2 wound gut drones, 2 gut chanters and a perlon trompette. | |
| | |
Its ultra compact size makes it very easy to carry and the smooth even tone it produces makes it an ideal session friendly instrument .
The basic model can be upgraded with all the features listed in the price list. The Wren below has 2 x trompettes, 4 x sympathetic strings , purfling, built in stereo transducers and remote drone disconnection.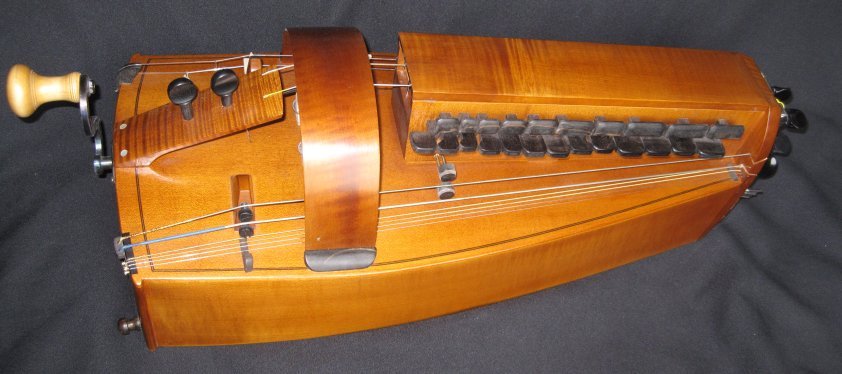 There is a link to a you tube demo of the above instrument <<< Here >>>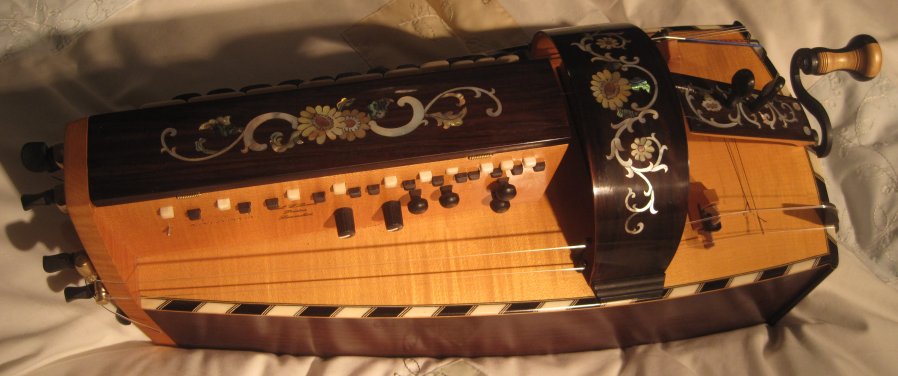 This Wren has ( left to right) built in tuner, volume controls for 2x transducers, remote disconnectors for chanterelles, remotes for drone disconnection , twin trompettes.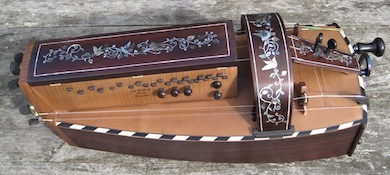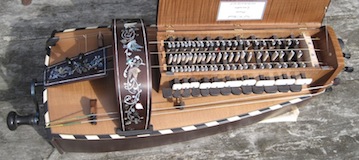 This Wren has 3 chanters ( g', g', g ) and 2 drones, all with remote disconnectors . Also 2 trompettes and an serious amount of pearl & abalone inlay work .Thanks go to Bruce Wei for the inlays.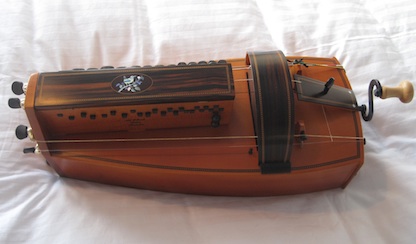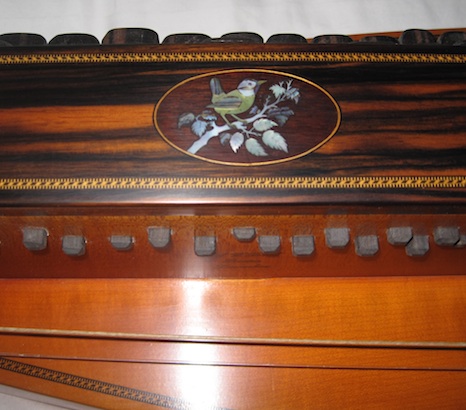 This Wren has Macasser Ebony sawn veneer on the lid, cover and tailpiece. Inlayed is a Pearl and Abalone Wren.

This instrument has been stained with van dyke brown which enhances the grain figure .

For a demo of a Wren-Artist model hybrid played by Gregory Jolivet, click <<<here>>>