Probag soft case.
Case makers can't seem to ever be happy with their designs and as soon as I find one suitable for hurdy-gurdy, they change their design so it no longer fits.

The one reliable , repeatable source is the Probag so this is the only one I have.

I do source different cases and sometimes have better appointed ones but they are too varied to list as a stock item.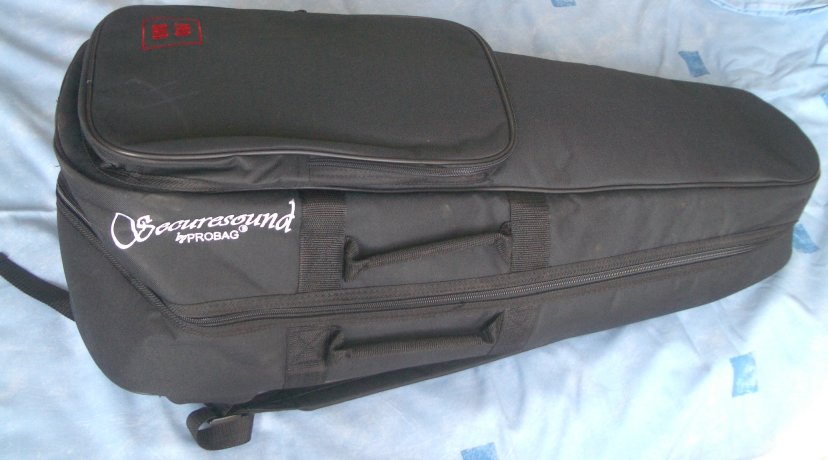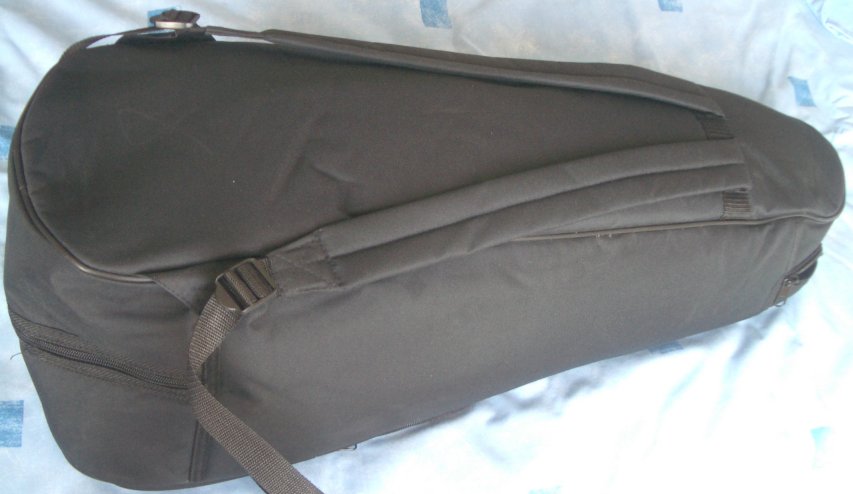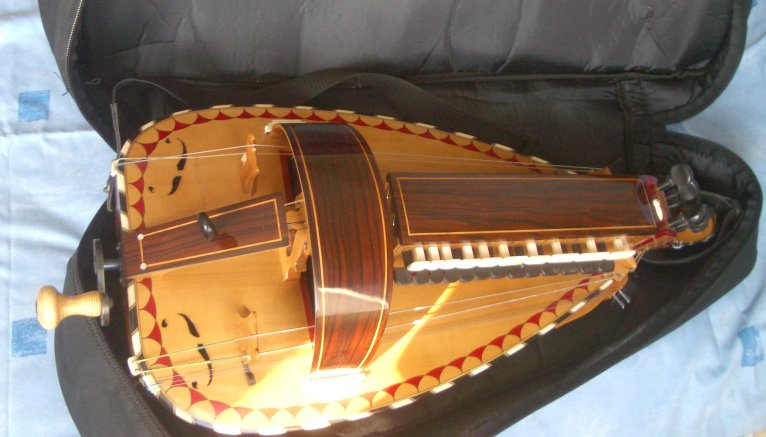 The Probag is surprisingly roomy and will fit all but lutebacks with a girth no more than 900mm measured round the wheel cover.
Its dimensions are :800mm longx 300mm wide x 200mm deep.
These are approximate sizes due to the flexible nature of the bag

The bag is made from waterproof vinyl with 10mm foam padding thoughout and a double closure zip fastening.

It has a large zipped accessory pocket, double carrying handles and two shoulder straps.

It weighs only 950gm.

Pricxe, £75.00

UK P&P £10

You can see the bag in operation <<<<here>>>>